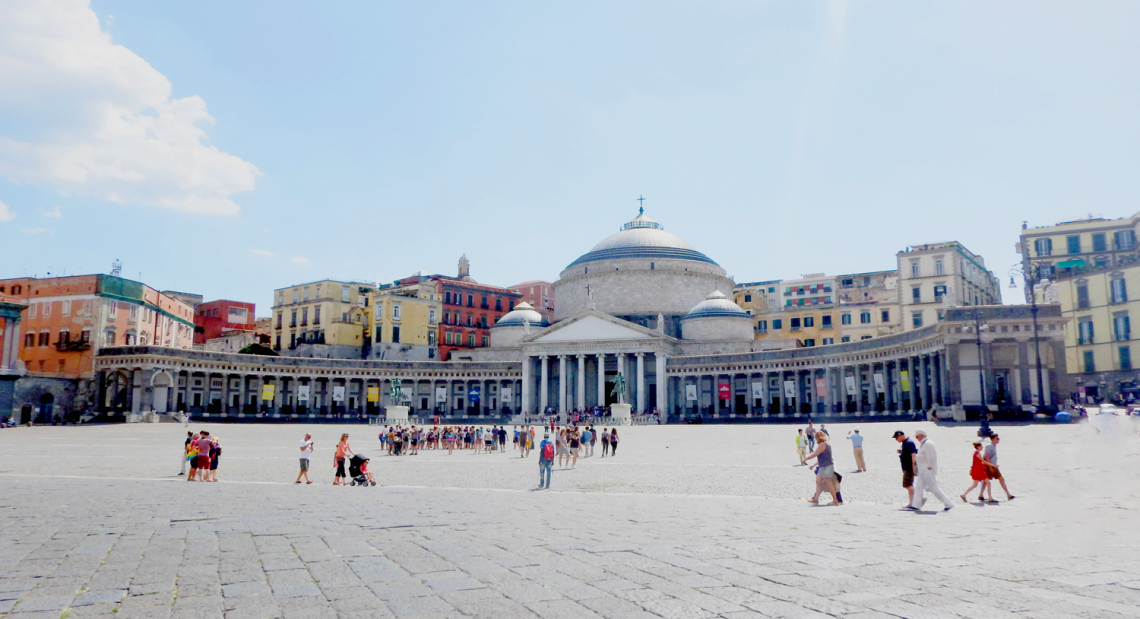 Naples is the third largest city in Italy, being the capital of the Campania region. It is your landing point on the Amalfi coast where there are many destinations to be seen. So you will want to return again and again for a different experience each time! This Naples cruise port guide will give you the essentials to decide how and where to go from this port of call.
Planning your trip
First of all, there are so many interesting excursions to choose from that will take the stress of planning off of your plate and let you enjoy yourself. I highly recommended the trip to the top of Mount Vesuvius (warning: steep hill walking) and a tour of Pompeii (a very surreal experience). There are also trips to Sorrento and Capri.
Getting from the port into Naples
If you are cost conscious however, there are plenty of other options. With your ship docking directly at the edge of Naples, you can walk into the city to see the many sights. I would suggest heading toward the castle. There is a ramp walkway that takes you around the side to the front. From there, head left to the famous Piazza del Plebiscito, the largest piazza in the city with a Pantheon style building that is free to go into. There are many other great sights and shopping available throughout the area as well. (In addition, a word of warning, I don't know if this was a seasonal thing. But one of the times we came here there were flies everywhere in the city, constantly landing on you. Hope that doesn't repeat itself.)
Taking a ferry out of Naples
For a ferry to take you to Capri or Sorrento without the astronomical cruise fees, it is just next to the cruise pier. So, when exiting the pier, turn left, it is opposite the castle. This stop is called Molo Beverello.
Capri
For a round trip ticket to Capri, expect about 34-45 euros round trip per person, depending on if you book the faster or slower ferries. They range between 45min to an 1 hour 20 travel time. If you book online ahead of time there appears to be an additional booking fee of 10-12 euros. See the timetable to plan which ones you want to aim for.
Sorrento
For a round trip ticket to Sorrento, expect about 28 euros round trip person. There are a lot fewer ferry times to choose from, and they are all timed at about 40 min travel time. See the timetable to plan your day accordingly. There is a booking fee online of 6 euros.