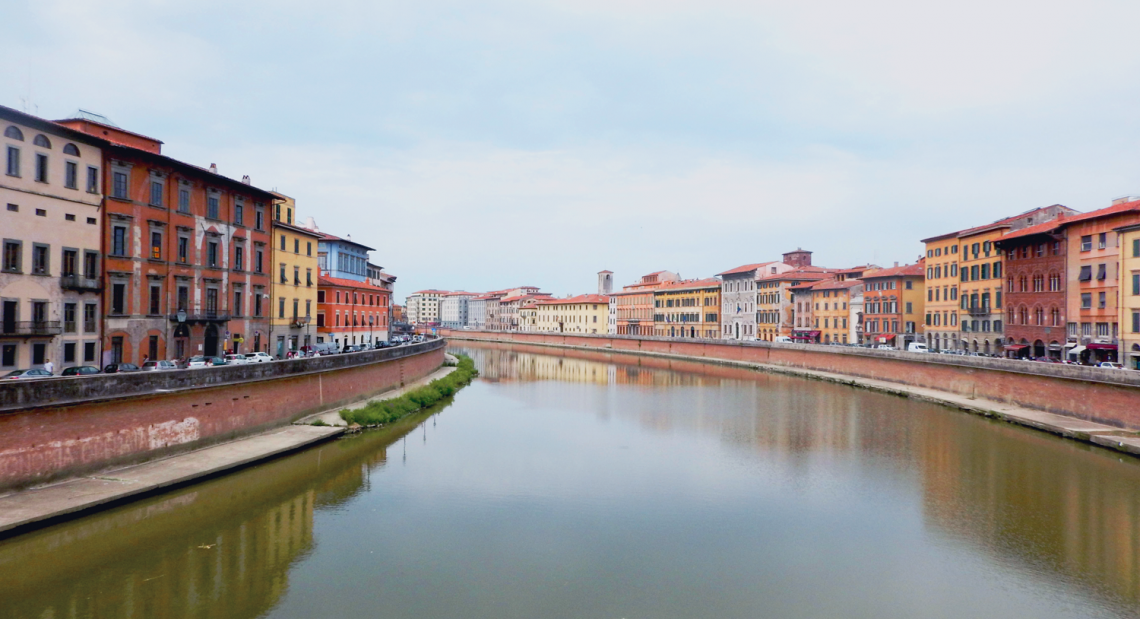 Livorno is a port city on the western edge of Tuscany. This will be your springboard to Pisa and Florence, a train or bus ride away. This Pisa cruise port guide will show you how to get from the port to the Livorno train station, and then the Pisa train station to the leaning tower of Pisa.
Getting from the port to Livorno train station
Once your ship docks, you have a few options to get to the train station. It is a little over 3km (2mi) away, or about a 41 minute walk. There are also taxis, which many people find other cruisers to share the fare with. And usually your ship will provide a shuttle either into the city near the Piazza Grande. Then it is another mile and a half walk or local bus ride. Or more commonly now (which we had with NCL) is a shuttle that drops you off at the train station (ticket is about $15).
The shuttles drop off at a parking lot by the train station that have angled bus bays. Remember this because this is where you will catch the return. In that parking lot there is a zig zag staircase that leads down and under that tracks to take you to the station. That is where you can purchase your tickets from the desk or any of the kiosks. A train ticket to Pisa should only be about 2-3 euros per person. Make sure before boarding a train to validate at any of the kiosks outside. Insert your ticket until you hear the punch.

Find your platform and wait for your train. The train to Pisa is about 15-20 minutes, and the train to Florence about an hour and a half (ticket is about 7-10 euros). Any time you travel by bus or train and need to return, pay attention to all of the stops. That way, you can gauge when your stop is coming up when you are on your return journey.

Getting from the train station to the leaning tower of Pisa
Once at the Pisa train station, a short distance walk outside of it you will find the Piazza Vittorio Emanuele II. On your left there is a tourist information office. They have a map for a fee, or you can use the one we have provided. Once you cross the river, it is a really nice walk along a relatively vehicle-free street lined with ships and restaurants for tourists. It is a tight but beautiful street, and when it opens up, turn left and you will soon see exactly where the tower is, you can't miss it!