Barcelona is the capital and largest city of Catalonia, a region of Spain. You can expect to see and hear Catalan, Spanish, and English here. If this is a cruise stop for you, there will be plenty to do an see in a day. If you are embarking from here, be sure to stay an extra day to get the most out of this beautiful destination. This Barcelona cruise port guide will give you the tools to confidently make your own excursion.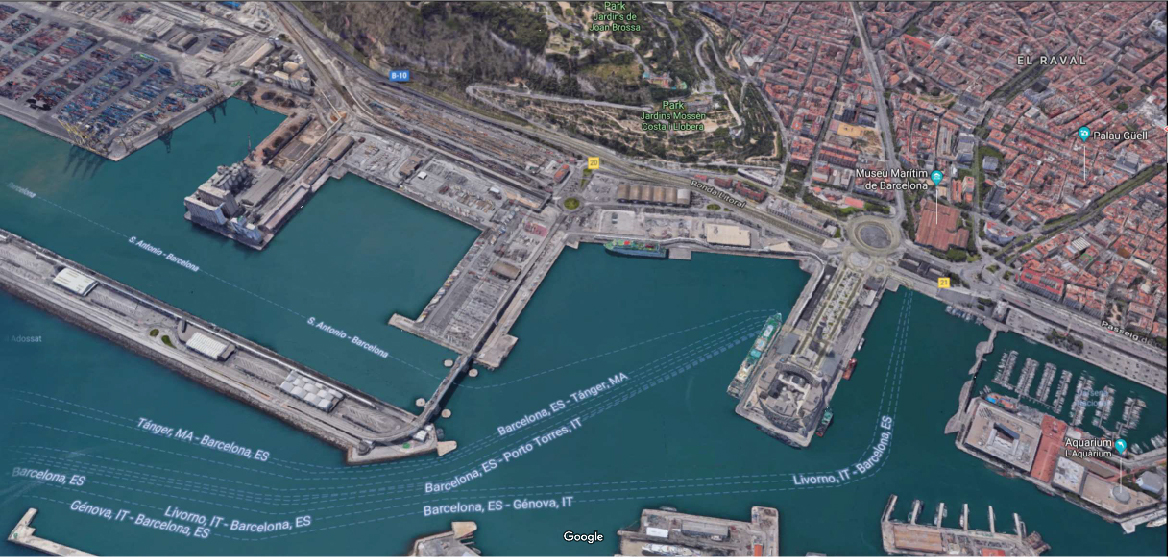 Transportation
To get from the ship to the city is not far with plenty of transportation options. Taxis are plentiful and very organized. It is not a free for all like you expect in America. When you see the taxi stop, you must get in line and they will point you to the next available taxi. It goes fairly quick and you don't have to worry about hailing one. Prices are also fixed. Getting to or from somewhere like the base of La Rambla will be somewhere around 10 Euros.
The Blue Bus (T3 PortBus) is a shuttle that you can hop on as well to get dropped off at the base of La Rambla. It stops at each of the cruise terminals, and is 3 Euros for one way or 4 Euros for round trip. The bus is also wheelchair accessible. It will drop you off at the Christopher Columbus Monument which is a 1 minute walk to La Rambla. Check out their map for more information.
Sights
La Rambla is a main road in Barcelona mainly for shops, stalls, and restaurants that draw in tourists from around the world. In itself it is a nice casual walk. While there, be sure to check out La Boqueria. It is a large covered public market with lots of things to see and try. This is about half way up La Rambla.
La Rambla borders the edge of the Gothic Quarter which is the center of the city. It has winding little streets speckled with unique shops and sights. You may find your way to the Cathedral of Barcelona (but remember ladies, to go into churches in Europe, be sure to cover your shoulders and knees). This is free entry until 12:45, and 7 Euros from 1:00-3:30.
If you are up for a longer walk and a much more impressive Cathedral, Sagrada Familia is the most well-known structure of Barcelona, from the architect Gaudi. The size of it is unbelievable and the style is almost fanciful. The basic entrance fee is 15 Euros. But there is plenty to see and photograph from the park in front as well.
If you are looking for a warm day on the beach, walking along the edge near the water, you can make your way to Barceloneta, the busy beach neighborhood.